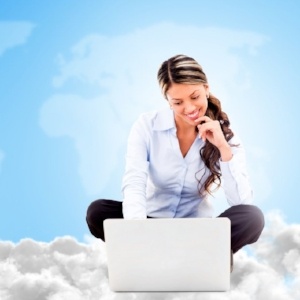 Small businesses that use their Hosted VoIP systems in tandem with the cutting edge CRM Salesforce have a number of reasons to love the union of the two. To that point, today we're going to examine a few finer elements of the Salesforce VoIP integration –– and what metrics and data you should most focus on. Here are four metrics and KPIs that can make a big difference for your business –– and for your bottom line as well:
Data Capturing
The benefits of understanding your customers better should be evident to anyone who's worked in the sales-and-marketing world for any amount of time. And anything you can do to better engage your customers is worth exploring. When you integrate VoIP with Salesforce, you'll have access to a catalogue of information regarding every call, including when the call occurred, how the call was made, and how long the call lasted. Plus, this intel will be stored in each customer's profile automatically. Never spend extra hours spent sorting and sifting through old phone records to find the right information; instead you'll just be a few clicks away.
Quantitative Analytics
If you value tracking the effectiveness of your business ventures in black-and-white figures, then you'll love the closed-loop analytics that a Salesforce VoIP integration offers. Directly determine how effective your work is by separating and evaluating each call. This way, you can tell what's working for your business –– and what your customers aren't responding to.
Employee Performance
When you integrate Salesforce with VoIP your managers will be able to evaluate employee performance more effectively than ever before. With records regarding each call made to your company you can identify which employees are going above and beyond, and which need a little extra training.
ROI
Not only can a Salesforce VoIP integration help you improve your ROI by providing you with vital data about your leads and customers, you can also get a better handle on your return on investment when you merge VoIP with Salesforce. Determine which sales calls are ending in success, and which ones are sending your sales team down a cul-de-sac with the VoIP Salesforce integration.
Learn More
Bringing together VoIP and Salesforce just makes sense if you want to view the way your company operates in a broader, more accurate manner. Unfortunately, we can't touch on everything that a Salesforce VoIP integration can do for your business in this one post. However, if you're ready to take the next step, then contact the Votacall team today! And for more information about integrating salesforce and VoIP together, download our free eBook here: