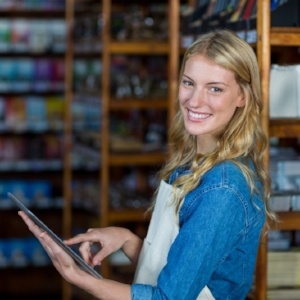 To achieve success in retail, a small-business owner needs to be ambitious, hard-working, and progressive. However, even the most industrious retail location would struggle to succeed without adequate resources. To that point, a Hosted VoIP System can solve a number of problems that retail stores across all industries frequently encounter. Don't think of a Hosted VoIP phone system as a mere tech upgrade; rather, you can consider it one of your closest allies in improving the way your retail store functions. Indeed, here are four reasons your retail store can benefit by switching over to a Hosted VoIP system:
Unmatched Reliability
If a customer tries to call a retail location but doesn't receive a response, it's unlikely they'll be spending their money at that store. Fortunately, with a Hosted VoIP system you'll receive top-of-the line phone service so that your lines of communication always remain open. Not only will VoIP phones continue to work during severe weather and power outages, but you'll never have to worry about losing a customer's call in the shuffle. And even if you do miss a call, you can set your system up to link all voicemails to your email –– so you can respond to your customers ASAP.
Save Money
What business couldn't stand to save some cash by switching phone systems? The best part about getting started with a Hosted VoIP system is that you won't have to sacrifice any important features to do so. In fact, you'll be gaining new and exciting integrations!
Local Charm
If you're looking to improve your retail store's scalability, or if you're in the process of expanding into new markets, Hosted VoIP phones are perfect for you. Not only will VoIP phones allow you to stay in touch with your customers like never before, but you can also access local phone numbers for each of your locations. It may sound like a little thing, but your customers will appreciate you making the effort to sign up for a local number.
Remote Connectivity
Simply put, with a Hosted VoIP System, your employees will be able to access important information anywhere you set up shop. So if you're looking to increase connectivity between branches, or if you simply want to tap into the seamless communication lines VoIP phones offer, now is a great time to make the switch.
The Bottom Line
The truth is, we've only scratched the surface when it comes to discovering everything a VoIP system can do for retail locations. From increasing connectivity, to providing vital metrics, to integrating with your POS system –– VoIP phones will make your store run smoother. And you can contact the Votacall team today to learn more about the advanced features your business will access with a Hosted VoIP System. Plus, make sure to download our free eBook on how to choose the right VoIP vendor for your retail store.