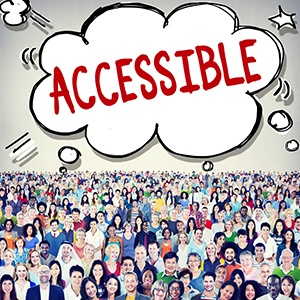 On today's business landscape, it is not enough to equip your employees to connect with each other anytime – it is also vital to enable customers to reach you, too. And while with a traditional phone system this is a costly challenge, with a hosted VoIP phone system it is streamlined, simple and surprisingly affordable.
Below, we highlight the 5 key ways that Hosted VoIP mobility lets your customers reach you from anywhere:
How Hosted VoIP Mobility Lets Your Customers Reach You From Anywhere
1. "One Number" Service
With a hosted VoIP phone system, you can advertise and provide customers with a single phone number, which when dialed will route to any communication device that is assigned to the system, such as certified VoIP phones, business phones, mobile phones, and even home office phones.
At the same time, outbound calls from any assigned device will display the same, consistent Caller ID information, which keeps things simple for your customers – and also keeps your business image impressive and professional.
2. Unified Communication
With a hosted VoIP phone system, your employees will leverage a Unified Calling layer that gives them full access to all system features – regardless of whether they are in the office, or on-the-road and using their smartphone.
As such, instead of being missing an important customer call or asking customers to call them back later when they are "at the office", employees can deliver the exceptional service that customers expect and demand, without disruption or delay.
3. Voicemail to Email & Voicemail to Text
Checking voicemails throughout the day may not be possible. For example, employees may be tied up in meetings or delivering presentations, and taking a time out to "check voicemail" may not be viable. However, this is not an issue with a hosted VoIP phone system.
Employees can have all of their voicemails pushed out to them as emails and/or text messages, which they can quickly check – even if they are in a meeting or on-the-go. The bottom line is faster response time and happier, more impressed customers.
4. Web & Video Conferencing
A hosted VoIP phone system allows your employees to easily launch web and video conferences with customers (or with multiple parties if desired), which allows them to provide "face time" – but without having to leave the office or meet customers on-site. This is not just much more convenient and efficient, but it can dramatically reduce staff travel costs.
5. Virtual Faxes
While it is true that faxing are rapidly being replaced by scanning, there are many industries, such as those in the medical and insurance field, that will continue relying on faxes for years to come. Furthermore, some customers prefer faxing over scanning; either because they are more comfortable with it, or they may lack the technology (or the know-how) to scan and email a document.
While a hosted VoIP phone system is certainly built for the future of work, this does not come at the cost of alienating customers who prefer faxing. Employees simply receive faxes as files, which they can save, forward or print as required.
The Bottom Line
Simply put, a hosted VoIP phone system is built from the ground up for TOTAL mobility – and this includes serving the anytime, anywhere communication needs of employees and customers, as well as any other partners and stakeholders (e.g. vendors, suppliers, etc.).
Learn More
To learn more about the advantages of a hosted VoIP phone system in your business, contact the Votacall team today.
Your consultation with us is free, and we will work with your leaders and teams to design a customized solution that specifically fits your needs and budget. And of course, since we are a full VoIP solutions provider, we will be here to support you every step of the way with answers and expertise before, during and for years after your system goes live.