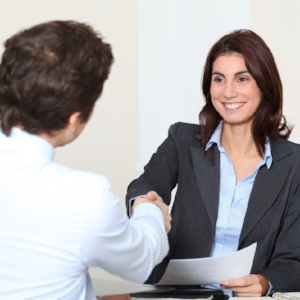 In terms of relentless competition, rewarding performance, and punishing those who finish second as if they finished 200th, the recruiting space is nothing short of an all-out blood sport: to the victors go the spoils, and to everyone else…well, nothing. Indeed, there are no participation trophies for recruiters. It's all about results and outcomes.
With this in mind, here are 4 critical benefits of using VoIP for recruiters that help make the difference between filling job orders and facilitating placements — or failing to do so.
VoIP for Recruiters Benefit #1: Total Mobility
From wherever they are and whenever they are working — including home offices — a VoIP system enables recruiters to be available to clients and candidates, and just as importantly, access the system to get updates, connect with colleagues through voice and IM, and so on. Time is always of the essence for recruiters, and VoIP is a big part of this reality.
VoIP for Recruiters Benefit #2: One vs. Multiple Phone Numbers
Instead of providing clients and candidates with several phone numbers — an office number, one or more cell numbers, a home number, and so on — recruiters can simply give everyone a single number that is connected to all of their phones (mobile and landline). This not only makes things much easier, but looks more professional, too.
VoIP for Recruiters Benefit #3: Expand the Marketplace
It's simple, easy and affordable to add new lines to a VoIP phone system that give recruiting firms — and hence individual recruiters — a local footprint, even if they are based hundreds of thousands of miles away. For example, recruiters based in Boston could have a phone number with a Chicago or Los Angeles area code. Adding a toll-free number is also simple and cost-effective, and can help smaller recruiting firms compete with large enterprises.
VoIP for Recruiters Benefit #4: Stay Connected in the Event of a Power Outage
During a local power outage, recruiting firms (and recruiters) that use a conventional landline phone system might be cut-off from colleagues, clients and candidates. However, VoIP phone systems use a geographically-dispersed cloud infrastructure, which means that it remains online and operational even in the event of a local power outage.
The Bottom Line
As noted earlier, recruiting is an extremely competitive field, and timing is always of the essence. The smartest, swiftest and most successful recruiters are those with the best tools: and a VoIP phone system is a critical piece of the puzzle.
To learn more, contact the Votacall team today. We understand the challenges and opportunities that recruiters face. Your consultation with us is free.
For more information on VoIP and the truth behind common myths, download our FREE eBook: