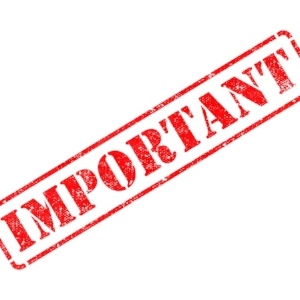 A growing number of businesses of all sizes — from small startups to large enterprises — are saying goodbye to on-premise software and applications, and hello to cloud-based solutions that deliver an enhanced level of accessibility, performance and results. Below, we highlight the 5 most important benefits of VoIP cloud communications, and why businesses around the country are elevating and evolving their landline phone system:
1. Scalability
Decades ago, most businesses could determine with reasonable certainty how many phone lines they would need for the year ahead; and in some cases, for several years into the future. However, that is simply not the case anymore. Today's businesses can go from requiring 100 new lines within a matter of days, to having 100 excess lines that are draining budget month after month. With VoIP cloud communications, businesses can efficiently scale up or down to ensure that they have the capacity they need, while controlling costs and minimizing waste.
2. Mobility and Centralization
In-house employees are rarely at their desk or workstation from 9-5, and a growing number of workers spend part, most or even all of their time in the field or at a home office. With VoIP cloud communication, everyone is connected on a centralized platform regardless of where they are located. What's more, end users do not even have use IP phones. They can access cloud communications through their smartphone, or through a desktop softphone.
3. Business Continuity
Going "off the grid" in the event of a local power outage is not just inconvenient: it can damage a business's reputations and lead to customer loss. VoIP cloud communications use a geographically dispersed cloud infrastructure, which keeps the system online even if local power is unavailable. As a result, employees can stay connected, and customers experience no disruption to "business as usual."
4. Integrations
VoIP cloud communications integrate with an array of class leading SaaS solutions, such as Salesforce. For example, agents and reps can instantly access customer profile information associated with an incoming phone number, and nurture customers along the buyer's journey.
5. Advanced Features
Last but not least, VoIP cloud communications enable businesses to access advanced calling features — but without having to pay excessive or prohibitive fees. For example, employees can use web conferencing to connect face-to-face via the cloud with colleagues and customers.
The Bottom Line
The future of business is in the cloud, and VoIP cloud communications is one of the main driving forces behind this elevation and evolution. To learn more contact the Votacall team today. Your consultation with us is free.
For more information on hosted VoIP phone systems and the truth behind common myths, download our FREE eBook: