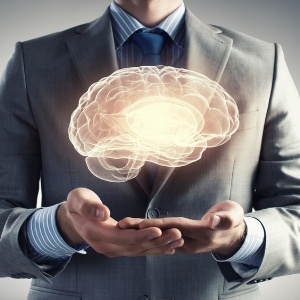 A growing number of businesses across all sectors — from small, dynamic start-ups to large, established enterprises — have made the switch from a conventional landline phone system, to an advanced and feature-rich business VoIP phone system.
If you're analyzing your telecommunications options — but aren't necessarily a "techie" who knows all of the distinctions between a Session Initiation Protocol and an Analog Terminal Adapter — then don't worry: the basics of business VoIP are easy to understand. Here's a simple overview of what you need to know.
What is Business VoIP?
Business VoIP is a method of transmitting voice and data — such as video, SMS messages and more — over the internet, instead of a traditional public switched telephone network. All transmissions are sent and received via digital packets.
Making and Receiving Calls with Business VoIP
There are four ways for employees (and any other authorized users) to make and receive calls via a business VoIP system.
Certified IP phones, which are designed for use with VoIP phone systems and are 100% digital. These phones plug directly into a computer or router (as opposed to a phone jack on the wall), or are wireless (in which case they use a wi-fi network).
Softphones, which are computer-to-computer (or laptop-to-laptop) connections. All that employees need is a suitable internet connection, headset and microphone. A web cam is also required for video calls (though not mandatory).
Smartphones, which use mobile apps for making and receiving calls. Employees can either use a suitable wi-fi connection, or their device's data connection. Furthermore, when they make outgoing calls from their smartphone, their business's name and number — and not their personal name is number — is displayed on the receiving party's caller ID.
An analog (i.e. "old fashioned") phone, such as the kind many people have in their homes. To use an analog phone with a business VoIP system, it's necessary to install a device called an analog telephone adapter (ATA).
Business VoIP Infrastructure
The biggest reason that business VoIP is substantially less costly than conventional landline phone systems, is because the infrastructure to send/receive calls and data already exists. As such, instead of installing a separate telecommunications system and purchasing a costly on-site PBX (private branch exchange) phone system, businesses can simply "piggy-back" onto their internet infrastructure that they use every day to send and receive emails, access the web, share files, and so on.
Depending on the number of users and the type of usage (e.g. if there will be a high volume of video calls), some businesses may need to augment its internet infrastructure by making it faster and/or more powerful. It may also be necessary to purchase a managed router, so that an off-site VoIP Solutions Provider can monitor the system and take care of most service and configuration needs remotely vs. on-site (which is both convenient and cost-effective). In addition, as noted above some businesses may want to purchase certified IP phones to get the most out of the system. These phones are affordable, and when manufactured by leading companies like Avaya and Polycom, they are guaranteed to perform and will last for decades.
Key Benefits of Business VoIP
There are many reasons why businesses switch to VoIP. Naturally, the most important — and the most compelling — is the cost savings, which can be anywhere from 30-50+ percent each year (i.e. it is not a one-time savings, but rather an ongoing savings).
Other key factors that drive VoIP adoption include: seamless scalability, total mobility, integration with systems in the environment (e.g. Salesforce), advanced calling features (e.g. video calling, direct-inward-dialing, voicemail-to-email, and many others), business continuity (i.e. the system stays operational even in the event of a local power outage), continuous innovation, no local technical support burden, and the list goes on.
Learn More
To learn more about VoIP for your business, contact the Votacall team today. Our award-winning solution is trusted and recommended by businesses nationwide. We'd be delighted to provide you with a guided demo and answer specific questions based on your needs and goals. Your consultation with us is free, and there is no risk or obligation.
For more information on how to choose the right partner for a hosted VoIP phone system, download our FREE eBook: