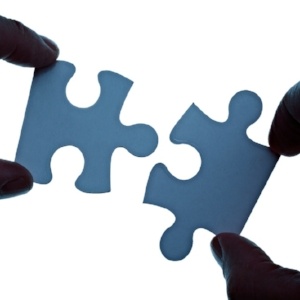 Across the country, a growing number of businesses are making the switch from a costly and restrictive landline phone system, to a versatile, flexible, scalable and dramatically more cost-effective hosted VoIP system. However, this is not where the advantages stop.
Many of these businesses are also integrating VoIP and Salesforce to generate even more rewards and ROI. Here are the top 5 reasons why:
1. Improved Customer Service
On today's business landscape, customers expect a more personalized and responsive experience; both when they buy goods and services, and when they need answers and support after a purchase. Integrating VoIP and Salesforce equips reps and agents with a wealth of customer data the instant a call is received in the system -- even before it is answered. Instead of having to search for information and risk frustrating (or infuriating!) customers, reps and agents have what they need to drive a truly personalized and responsive engagement.
2. Real-Time Data Capturing
Obliging agents and reps to switch between various systems is not just tedious and time consuming, but often leads to poor data hygiene as data is incorrectly entered or overlooked. However, by integrating VoIP and Salesforce, these risks no longer exist. Key calling data such as when the call was placed, what device was used (e.g. smartphone, office phone, etc.), how long the call lasted, who was involved in the call and more is automatically populated in Salesforce, and becomes part of each individual customer's profile.
3. Closed Loop Analytics
One of the most important benefits of integrating VoIP and Salesforce is that it enables businesses to take advantage of closed loop analytics. For example, rather than relying on a guestimate, businesses can accurately determine whether distributing content that addresses a common customer problem is having a positive impact on the number and nature of support calls.
4. Performance Management
Performance management is vital for establishing and ensuring best practices, as well as proactively identifying coaching opportunities and training needs. VoIP and Salesforce integration supports this critical goal by empowering managers with a variety of performance-related KPIs and metrics (e.g. received called, placed/missed calls, unreturned calls, etc.).
5. Rapid Adoption
Sometimes, technology integrations may sound excellent in theory, but the implementation leaves a lot to be desired – primarily because end users find the experience confusing and the learning curve steep. However, Votacall's VoIP and Salesforce integration is seamless and user friendly. This is because the integration is not based on a connector, but instead on a lightweight browser-based app that lives in Salesforce.
Learn More
To learn more about the benefits of VoIP and Salesforce integration, and to discover how our app makes the implementation seamless and user experience satisfying, contact the Votacall team today. Your consultation with us is free.
For more information on the ROI of business VoIP, download our FREE eBook: