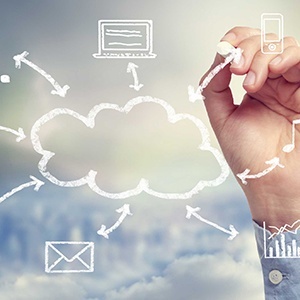 Here at Votacall, we speak with hundreds of business owners and decision-makers each week, and one of the most frequent questions we're asked is
"Can I trust cloud phone technology?"
This is both a very good and important question that has a very short answer (and then a somewhat longer one). The very short answer is: YES! You can certainly trust cloud phone technology.
The somewhat longer answer, and obviously the one that we're more than happy to share, goes like this:
Cloud phone technology has always been trustworthy. In fact, the technology is so advanced, that it's years – if not decades – ahead of its time.
The question of "trust" has therefore always been about three issues: network security, cloud security, and redundancy/disaster recovery.
Network Security:
Today, businesses of all sizes can deploy highly sophisticated cyber security protection systems that rival those used by banks and other highly secure environments. By adequately securing their network, they make their business phone system safe and secure. It really is as simple as that.
Cloud Security:
With best practices in place, data stored in the cloud is now viewed as more secure than data "on the ground", because cloud-hosted data must meet very strict security standards. Plus, cloud-hosted data is protected by multiple levels and methods of security. The bottom line here is that a business phone system that leverages the cloud is very trustworthy.
Redundancy/Disaster Recovery:
Businesses need to trust that their cloud business phone system will be accessible and fully-functional at all times – such as during a power outage, severe weather or even a catastrophic disaster. At Votacall, we make that happen by providing our customers with both on-site and total solution redundancy plans.
We are also 100% carrier neutral, which means that our customers can utilize their own bandwidth to power their business phone system, and have a secondary data connection from a diverse carrier for automatic failover.
Innovation is Our Identity
At Votacall, we don't just pride ourselves on delivering leading-edge business phone system technology - we're always innovating and adding layers to our platform so our customers can access new and powerful features – without having to invest in costly new hardware and software.
To learn more about Votacall's trustworthy technology and cost-saving investment protection advantages, contact us today.