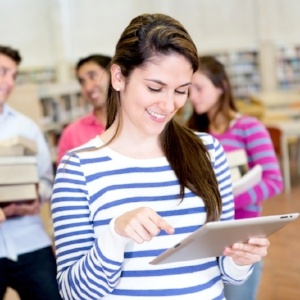 Every business purchase has the potential to cause headaches. Not only do you have to consider the features of a given product, but you also have to account for price, adaptability, and how it will work within the dynamic of your office. And purchasing business phone systems can be a complex and arduous task –– if you don't know what you're looking for. The good news is, we've got you covered on this one. Here's the ultimate cheat sheet to purchasing a business phone system that's perfect for your office:
Identify What You Need
With the advent of the digital age you may think that you won't get much mileage from business calls. In that assumption, you'd be wrong. While people do lean on the internet for many services, important customer service interactions still occur over the phone. This is especially true if your business deals with clients from other states that would preclude face-to-face meetings. With that in mind you'll want to search for a phone system that can meet your needs as a nation-wide company –– in this instance, a Hosted VoIP system. Traditional landlines can't offer you that same kind of coverage.
Consider the Long Term
No one wants to buy something that they're going to have to fix, upgrade, or replace within a short period of time. That's why it's important to think about your company's future when purchasing business phone systems: will you be expanding anytime soon? Will you need access to files from remote locations to complete your work? How could a cloud-based data system streamline your office's productivity? How prepared are you to invest time and money in an IT department to manage potential issues? If your new phone system doesn't have an adequate answer for each of those questions, then you won't be satisfied with it for very long.
Weigh Price and Value
As with any business decision, money talks. And it's essential that you remain within your budget when determining which phone system to buy for your office. Fortunately, there's a solution that ticks all the boxes when searching for a new phone system –– including being cost-effective. Have you guessed it yet?
Skip the Migraine –– Go With a Hosted VoIP
If you want to purchase a business phone system that is easy to use, comprehensive in its features, and available for the right price –– then a Hosted VoIP system is the only real solution. In addition to allowing employees the ability to access important files, documents, and phone numbers from across any distance, VoIP systems boast round-the-clock IT support and constantly updating software. So not only will your employees never skip a beat no matter where they're located, but you'll never have to worry about your phone system letting you down –– even in the event of a power outage. And here's the real kicker; VoIP systems are more cost-effective than traditional landlines. More features, more dependable, and a better value? Talk about having all the answers.
Learn More
If you're interested in learning more about what a VoIP system can do for your business, contact the Votcall team today! We've worked in a plethora of industries and understand the unique challenges different companies face. And make sure to download our free ebook; because not every VoIP company can offer you what Votacall does.