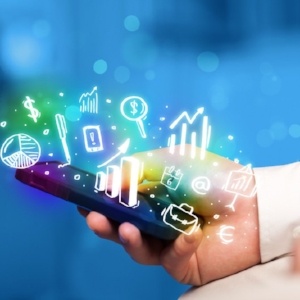 In the modern world of finance and investment, situations can change at a moment's notice. Indeed, given the ever-fluctuating stock market, incidents both abroad and domestic can affect your clients' investments and accounts faster and more dramatically than ever before. As such, those working in the finance industry need every advantage they can get. The good news is, a Hosted VoIP system can alleviate many of the common issues that plague corporate offices. Here are five ways VoIP will improve the way your office functions –– so that you can service your clients better than ever before:
Unified Communications
A Hosted VoIP system will provide your office with a central platform to not only store important files and documents, but it will also connect you with every member of your staff. VoIP provides improved connectivity between team members working on related projects. Plus, with a Hosted VoIP system, you won't have to pay pesky fees traditional landline companies charge for in-house calls.
Remote Connection
Work doesn't merely occur in the office anymore. Instead, professionals find themselves on the go more than ever, and the more your business expands, the more your branches need to stay synchronized in their efforts. Fortunately, with a Hosted VoIP system you can make sure that your employees stay tuned in no matter where they are. Never miss out on important files, phone numbers, or calls just because you have to travel for business. Instead, take work with you with VoIP.
Cost Savings
Professionals in the finance industry understand this better than anyone else –– any chance to save money is an opportunity worth exploring. Especially if you can upgrade your operation at the same time! Indeed, why wouldn't you want to experience improved connectivity and better service while cutting costs simultaneously?
Improved Client Connection
If you've ever missed an important call from a client, you know how damaging that can be to your reputation and relationship with that client. After all, modern business is all about maintaining strong relations with your clientele. Don't let those relationships suffer because of outdated or faulty technology. Switch to VoIP and enjoy an unmatched connection level and a sophisticated system for dealing with voicemails.
Cutting Edge Tech and Reliability
The last thing any business wants to do is pay for a new service that doesn't deliver. The good news is, you won't have to worry about that with Hosted VoIP. That's because if any problems do arise, you'll be supported by a round-the-clock IT squad that can help you deal with any issues from basic setup, to installing advanced integrations. What's more, you can rest easy that once you switch to VoIP, you'll never have to deal with phone troubles again. VoIP systems stay online when other phone providers go out –– including during power outages and severe weather.
Make the Call Today!
Don't endure the headache of landline phone service another minute. Rather, update and upgrade your communications with a Hosted VoIP system. Contact the Votacall team today to see how you can get started with a Hosted VoIP or PBX system today. And for more information on the value a VoIP system presents to your business, download our free eBook here: