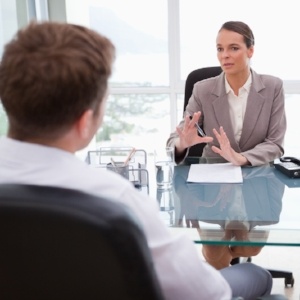 Providing responsive communications and support is important in every industry and sector. However, it is especially critical in the legal field, where the issues that prospective and current clients want to discuss are typically time sensitive and sometimes life changing.
Yet despite this urgency and priority, a conventional phone system fundamentally is not designed to manage high call volume scenarios. That means clients spend an excessive amount of time on hold, or they must repeatedly leave voicemails. Neither of these options are in alignment with law firm best practices, and frankly, many clients will not tolerate either option. Instead, they will take their business elsewhere.
Fortunately, that is where an affordable, scalable, flexible and quality-assured hosted VoIP phone system enters the picture and makes a transformative difference to both law firms and their roster of satisfied clients.
Here are four key ways how a hosted VoIP phone system helps law firms control high call volume:
1. Auto Attendant
A hosted VoIP phone system features auto attendant, which answers on the first ring, professionally greets callers with a customized message, and guides them towards the right team or staff member. Of course, while callers can still opt to speak to reception staff, the majority are more than happy to take advantage of this feature, since it saves them time and effort as well.
2. Voicemail-to-Text and Voicemail-to-Audio

With conventional phone systems, lawyers must call into their voicemail to retrieve messages — which may be difficult or impossible. However, with a hosted VoIP phone system, lawyers can pick up voicemails on-the-go in text and/or audio format and respond more rapidly. What's more, they can forward a text/audio message to a colleague or store it as a reference for easy retrieval later on.
3. Hunt Groups and Ring Groups
Law firms can use their VoIP phone system to set up hunt groups and/or ring groups. Hunt groups ring a preselected set of phones in succession. Ring groups ring a preselected set of phones simultaneously. Both configurations maximize the chances that calls will be answered rather than going to voicemail.
4. Consolidate Multiple Phone Numbers
On occasion, high call volumes are the result of clients phoning the receptionist, because they have trouble keeping track of their lawyer's various phone numbers (office, cell, and possibly a home office landline as well). A hosted VoIP phone system consolidates multiple numbers into one, easy-to-remember number that clients can simply add to their directory and call anytime. Lawyers can then configure the system to direct incoming calls to any phone or device, including their smartphone, landline phone, or PC.
Learn More
To learn more about how a hosted phone system can help your law firm control high call volumes and consistently deliver exceptional client support, contact the Votacall team today. We are the VoIP Solutions Provider that law firms choose, trust and recommend!
For more information about why law firms are switching to hosted VoIP phone systems, download our FREE eBook today: