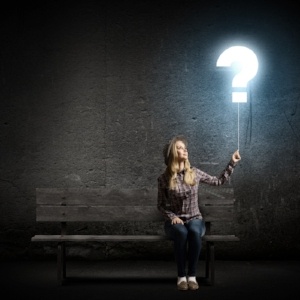 As the wise adage goes, it's far simpler, faster and certainly cheaper to solve problems by preventing them from emerging in the first place. And on a hyper-competitive landscape where recruiting firms are not rewarded for their best efforts — but only for the achieving results — this axiom has an even greater significance and intensity.
In this light, and to help your recruiting firm choose the right VoIP phone system — either as you launch your new firm, or as you gear up to elevate your firm to the next level — here are 3 key questions that you should ask now, instead of later:
1. How will the solutions directly and practically help you improve performance, productivity and results.
Some VoIP phone system vendors (and we will highlight which types in a moment) will try and dazzle — make that stupefy — you with buzzwords, jargon, and all kinds of metrics and KPIs that, upon closer inspection, are really just fluff.
However, you aren't buying fluff: you're making a business investment, which means you need to know how a proposed solution(s) will directly and practically help you improve performance, productivity, and results.
For example, you should be able to explain a challenge you're facing (e.g. ensure that more calls are answered vs. going to voicemail) or a goal you want to achieve (e.g. connect with clients, candidates and colleagues through the web), and the vendor should be able to clearly tell you how they can help — or just as importantly, honestly tell you if they cannot.
2. Do you specialize in VoIP phone system solutions?
This may seem like a strange question. After all, don't all vendors that offer VoIP systems specialize in this area? Surprisingly, the answer is no.
Many vendors in the VoIP marketplace are mass market enterprises, and their business model is simple: sell as much hardware as possible to as many customers as possible. And then there are phone companies that sell VoIP phone systems "on the side." Their main focus — and the bulk of their resources — are allocated to their landline system and long-distance business lines.
And then there are legitimate VoIP Solutions Providers, who indeed specialize in this space. This category of vendor delivers the best of both worlds: leading edge hardware and software (such as mobile apps), and responsive, personalized service that is customized for each client.
3. What kind of support can we expect after implementation?
As you know, recruiting services are not commodities. That is, you're not selling a "new hire" or a "pre-screened interview candidate." That may be the tangible outcome of your skilled efforts, but fundamentally you're selling a professional service — which means that you're expected to lean forward and deliver value to your clients. After all, if they could do everything in-house they would. They need to tap into your expertise, capacity, vision, talent and knowledge.
In the same way, you need to ensure that your VoIP phone system vendor is going to be there when you need them — not just before and during implementation, but especially after. It is a foregone conclusion that your team will have questions about features, functions, options, customizations, and the list goes on. You need a partner who is ready, able and willing to provide answers, and views client service as a core brand differentiator and source of pride.
Learn More
At Votacall, we specialize in implementing and supporting customized, cost-effective and state-of-the art VoIP phone systems. We do not "dabble" in this marketplace, while we focus on other business lines. Consistently delivering world-class solutions, service and support is how we've built our reputation, and we'd be delighted to demonstrate our expertise and commitment in these areas. Contact us for your free consultation.
For more information on how to choose the right partner for your hosted VoIP phone system, download our FREE eBook: