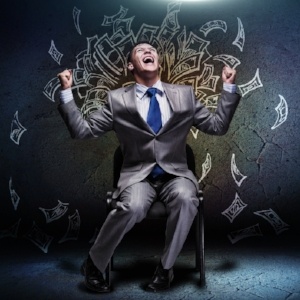 There are many valid reasons why organizations adopt new systems, such as to improve efficiency, enhance customer experience, reduce risk, and the list goes on. However, the big picture — and regardless of whether a system is customer-facing or is installed on the back-end — the fundamental fact remains that it must improve the bottom-line. After all, while it's ideal when running a business is fun and exciting, at the end of the day (or quarter or fiscal year!) the investment and effort must generate enough profit. And losing sight of this critical axiom is often the beginning of the end.
Business VoIP systems align fully with this objective, because the solutions wasn't developed with computer scientists in mind: it was created to make businesses more competitive, profitable and successful. With this in mind, here are 5 ways that firms of all sizes — from small startups to large enterprises — are saving money with business VoIP:
1. No CapEx Costs
The biggest and most important cost-saving advantage of business VoIP is that hosted systems impose zero CapEx costs, because everything runs on the existing (and already paid for) internet/data network. As such, businesses do not need to purchase new servers, install new cables, or house and maintain a bulky — and very costly — PBX phone system on their premises.
At most, businesses will need to invest in a managed router (so that the system can be monitored and configured by off-site experts), IP phones (although desktop softphones and mobile apps can be used instead), and an uninterrupted power supply (so that the system remains online in the event of a local power outage). All of these purchases are easily affordable, and translate into saving thousands of dollars per year vs. a conventional landline phone system.
2. No Long Distance Costs
Long distance costs may not seem like much on a per-call basis, but when you add carrier time-of-day and dynamic pricing premiums, and factor in the sometimes shocking long distance costs imposed by mobile/wireless companies, the total quickly adds up. Indeed, it's not uncommon for small businesses to spend over $1000 a year on long distance — which is money that could be put back into their operations.
With a business VoIP phone system, there are no long distance costs — ever. What's more, users can access the system through an app on their smartphone (either corporate-supplied or personally-owned), and make free long distance costs through a wifi network or mobile data connection.
3. User-to-User Calls are Free
Calls between users of the same business VoIP network — regardless of whether the parties are located in the same office, or on opposite sides of the country — aren't counted against a business's monthly allotment. The same goes for instant messaging.
4. Reduce Staff Travel Costs
For some businesses — particularly those in sales, professional services and technical consulting fields — staff travel costs can easily run into the 5 or even 6-figures per year. While business VoIP can't completely eliminate this expense, in many cases it will dramatically reduce it thanks to built-in video conferencing. Calling parties can see and hear each other in HD video/audio, as well as send and receive multimedia files (e.g. videos, presentations, etc.).
5. Get More Value from Other Systems
Business VoIP systems integrate with other technologies in the environment, such as Salesforce. By streamlining workflows and syncing data, employees — such as sales agents and support reps — can instantly access to the information they need, which improves customer experience and boosts revenues.
The Bottom Line
To learn more about the significant and ongoing cost-saving advantages of business VoIP, contact the Votacall team today. We're VoIP technology experts, and we also speak the practical and results-based language of business!
For more information on how to save money and choose the right partner for your hosted VoIP phone system, download our FREE eBook: