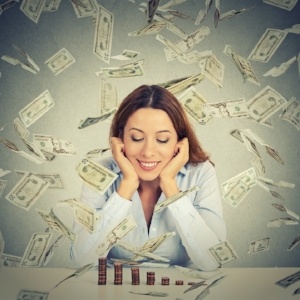 As a small business owner, you're constantly shifting your attention from one matter to the next. Just as soon as you're able to close on one deal, another problem arises before you can plan ahead for it. At the end of the day, running a small business can be an exhausting and taxing experience. Fortunately, a PBX phone system can help alleviate some of the struggles you probably deal with on a regular basis. So to answer the question: should your small business utilize a PBX system? Only if it can benefit from improvement in any of these areas:
Scalability
If your company has thrived lately and you're looking to expand your operation, a PBX phone system is vital to completing this transition successfully. That's because PBX systems are designed to connect employees working in different branches. (After all, it is a private branch exchange system.) So if your company's just opened up a new office, or if you're considering increased collaboration between branches, adding a PBX system to your repertoire will allow you to take on more projects by eliminating costly fees and improving employee connectivity.
Remote Access
A PBX phone system supported by Hosted VoIP will enable your employees to access important documents, phone numbers, files, and emails from any location. While that's obviously valuable for companies with multiple locations, it's also beneficial for offices that allow employees to work from home on occasion.
Cost-Savings
As alluded to before, installing a PBX system will eliminate annoying landline costs when your employees simply need to speak to one another over the phone. More than that though, you won't have to pay for individual lines anymore; instead you can consolidate your costs and save money in the long run!
IT Support and Reliability
Have you ever missed an important phone call? If so, you already know how damaging that can prove to running a successful business. Thankfully though, with a Hosted PBX system, you'll never have to worry about that again. In addition to an automated voicemail feature, you can also connect your voicemail to your email as well. Plus, when you sign up for a PBX system supported by Hosted VoIP, you'll also receive cutting-edge IT support –– whenever you need it!
Make the Switch
If you can improve your business by increasing scalability, supplying remote access to your employees, saving money, and gaining improved IT reliability, then a PBX phone system is a perfect fit. So if you're ready to make the switch, contact the Votacall team today! We can help get your small business started with a PBX system no matter your size or industry. Also, make sure to download our free eBook to learn how unified communications can help your business grow: