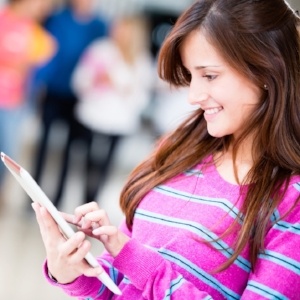 Small business owners have a lot in common. Even though their products, services, and locations may vary greatly, at the end of the day, they face similar problems, have similar goals, and operate in a similar manner. To that point, it's no wonder that nearly every small business interested in increased scalability can benefit from a PBX system; the only problem is, most companies may not realize everything a small business PBX has to offer. The good news is, we're here to cut out the jargon and give you the basics behind a small business PBX –– so you can see the advantages for yourself.
What Does a PBX System Do?
For the uninitiated, PBX (or private branch exchange) systems work to connect team members within an office, and consolidate the number of external lines an office may use. So rather than paying for individual phone numbers for each of your employees, or paying for phone calls made between members of staff, a PBX system acts to mitigate those costs. At the basic level, a PBX system will allow your team members to communicate with each other for free, and provide several local phone numbers for your business at the same time.
Varieties of PBX Systems
In brief, there are several different types of PBX systems: Analog, On-Premise IP, and Hosted or Cloud-based PBX. For our purposes, we'll be focusing on Hosted PBX systems in this piece. That's because Hosted PBX systems are not only cheaper and simpler to install than the other two, but also cloud-based PBX systems have more to offer small businesses than traditional analog or on-premise IP alternatives.
Benefits of a Hosted PBX System
A PBX system with a Hosted VoIP infrastructure boasts a myriad of ways to help improve your small business. In addition to seamless connectivity between employees, you'll also receive a top-of-the line automated voicemail feature –– so that you can cut costs and focus on addressing your customers' needs, rather than spending valuable time chasing down missed phone calls. Furthermore, you'll gain access to phone-call metrics your company can use to optimize (or streamline, if the situation calls for it) your company's sales tactics. And best of all, your employees will be able to access important documents, files, metrics, and phone numbers from anywhere on the globe. That's because Hosted VoIP systems enable workers to connect to vital resources from remote locations. And with the rising number of people who work from home, this technology has never been more valuable.
Next Steps
A phone system should actively aid a small business achieve its goals. If a landline isn't cutting it for you anymore, then contact the Votacall team today. In addition to small business PBX systems, we offer a number of solutions that can help your business grow and expand. And for more on the type of return on investment you'll get with a VoIP system, download our free eBook here: