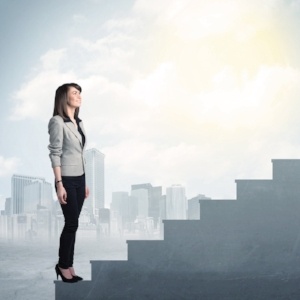 Regardless of what industry you're in, a Hosted VoIP phone system is a fantastic way to optimize efficiency and eliminate the struggles of dealing with technical issues. However, as with any new technology, it's important to understand just what a VoIP system is capable of. Without this knowledge, you could be missing out on integral features that could be making a substantial impact for your company. Rest easy, though. Because today we're going to take a look at the ultimate guide to getting started with a Hosted VoIP system:
Proper Installation
Once a VoIP system is up and running, you shouldn't have to deal with any of the bugs and mishaps that plague traditional phone systems thanks to round-the-clock IT support. However, it's imperative that whoever installs the system does it correctly. If you're doing it yourself, make sure to follow proper protocol and connect the phone system to your office's WiFi. Once that's accomplished you can start testing out all the features a VoIP system has to offer.
Experience Remote Control
Perhaps the greatest advantage a VoIP system can provide your business is the ability to access important files, documents, and even contact team members from anywhere in the world. VoIP systems connect employees from across vast distances so they can collaborate seamlessly.
Cloud-Based Storage
Imagine never having to worry about vital information to your business being, hacked, compromised, or lost. Given all the recent security breaches at high-profile corporations, this would be a dream for any company to attain. With a VoIP system, you can make that a reality. Store your files on a cloud-based system that enables employees to access it anywhere, anytime, and know that it will remain secure and supported forever. Talk about a stress reliever!
Get the Apps!
Not only can you access information from your VoIP system online, you can do it with total ease by downloading free apps to complement your system. Get notifications, updates, and stay in contact with your team members at all times. It couldn't be any more convenient.
Stay in Touch –– No Matter What
Have you ever had important business interrupted by a power outage? Or have technical issues ever derailed office productivity? With a VoIP system you can say goodbye to those problems forever. Not only will VoIP systems not go down during a power outage, but with 24/7 IT support, and constantly updating software, your VoIP system will keep your team members engaged in any circumstance, so you can make plans with confidence.
Learn More
Unfortunately, we can't tell you everything that a VoIP system can do for your business in just one blog post. But if you've liked what you've read so far, there's more where that came from. Contact the Votacall team today to see how we can help your business grow; whether through physical expansion or by improving your connectivity. And when you're ready to take the final step, check out our free ebook on how to pick the right VoIP vendor for your business.