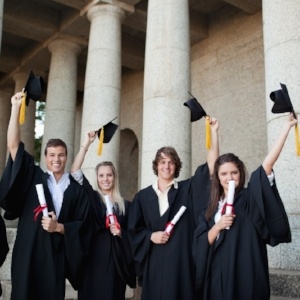 Across the country, universities of all sizes — from smaller institutions to larger multi-site campuses — are making the switch from conventional phone systems, to advanced and flexible hosted VoIP phone systems. Below, we highlight the 3 key reasons smart and strategic decision:
1. Enables Learning
Hosted VoIP phone systems are not just designed to connect people; they are also built to foster and enable learning. For example:
Experts, specialists and other thought leaders — such as CEOs, scientists, authors, and so on — can be invited to give virtual presentations, guest lectures and other learning events via video conferencing.
Students located remotely (either temporarily or permanently) can use their computer, laptop, tablet or smartphone to engage in long-distance learning vs. fall behind their fellow students.
In the event of a disruption that prevents students from physically getting to the university — such as inclement weather — classes can be delivered via the VoIP system.
2. Ensures Safety
VoIP phone systems help ensure campus safety in several ways. For example, in the event of a real or potential emergency, universities can:
Use a VoIP-enabled emergency notification system to automatically alert authorities of a potentially threatening or dangerous scenario.
Use IP paging and group paging to communicate with specific individuals or groups (e.g. campus security team, department heads, etc.).
Broadcast audio messages through speakers located throughout the campus.
Customize an auto-attendant message that provides callers with updated information (e.g. "Due to an emergency situation, visitors will not be allowed to enter the campus grounds until further notice. Local law enforcement officers have been notified and are responding. We will post updates on our website as they become available.")
Use Enhanced 911 (E911) service to connect to the closest public safety answering point (PSAP), in order to reach the appropriate emergency service (police, fire, ambulance).
3. Reduces Cost
Universities are under ongoing pressure to fine efficiencies, and "do more with less." VoIP phone systems fundamentally support this objective by:
Enabling universities to consolidate their data and phone networks vs. maintain two separate networks, which can cost tens or hundreds of thousands of dollars (each network needs its own infrastructure, hardware, cabling, etc.).
Eliminating long-distance charges (this cost-saving is automatic for outgoing calls, and can be eliminated for incoming calls by using low-cost virtual numbers that are local to various areas, or by using toll-free numbers that are accessible from a certain region, across the country, or from anywhere in the world).
Using desktop "softphones" and mobile apps vs. purchasing IP phones.
Reducing staff travel costs by using VoIP's built-in web conferencing feature.
The Bottom Line
In light of these valuable — and in the case of safety, critical — advantages and benefits, it is easy to understand why universities are adopting VoIP phone systems. To learn more, contact the Votacall team today. We have extensive experience serving the telecommunication needs of academic institutions, and your consultation with us is free.
For more information on the truth behind commom myths on hosted VoIP phone systems, download our FREE eBook: