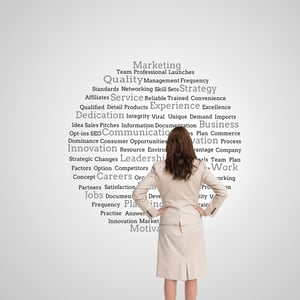 Marketing agencies rely heavily on collaboration. Not only do marketers need to establish a solid rapport with clients, they also need to have seamless communication between members of their own staff. Indeed, few professionals require more flexibility and versatility from their communications technology than marketers. As such, it's imperative that they have access to top-of-the line features from their phone system. Unfortunately, traditional landlines just can't match what a VoIP system has to offer. VoIP for marketing agencies is a must-have service, and here are five reasons why it's superior to landline alternatives:
Enhanced Internal Processes
Successful marketing requires a highly synchronized effort from every member of an agency's team. Salespeople, account managers, web designers, and copywriters all need to be on the same page to craft a cogent marketing campaign. And with a Hosted VoIp system, they'll enjoy greater connectivity thanks to a myriad of features associated with VoIP phones. Never miss an important phone call, email, or message ever again when you switch over to VoIP.
Remote Connectivity
Marketers traveling for business often require access to work documents and phone numbers from remote destinations. However, only VoIP systems can connect them with all of the programs and software they use at the office from faraway locations. Gain access to crucial information on your phone or laptop –– no matter where you are.
CRM Integration and Data
The best marketing agencies utilize every piece of data available to them. That's why a VoIP-CRM integration makes perfect sense for industrious marketers. With this integration, they can view vital phone-call metrics provided by VoIP through their CRM's interface. This won't just enable them to get a better understanding of their customer base –– it provides essential data so that marketers can analyze and improve their own internal practices as well.
Client Satisfaction
Technical errors are the last things marketers want to deal with. Professionals in marketing and advertising recognize the importance of having unbroken lines of communication with their clients to ensure best practices are being carried out constantly. With VoIP systems, marketers can rest easy knowing that they'll be able to make and receive phone calls during even the most adverse conditions –– including power outages that will knock out landlines.
Improved Performance and ROI
Other phone systems don't deliver the bang-for-buck potential that VoIP does. To use marketing terminology, VoIP phones offer a substantial return on investment. A VoIP implementation will improve efficiency and productivity within your office. And if there ever is a problem, you'll enjoy 24-hour technical support with your VoIP account. Plus, VoIP presents significant cost-savings opportunities when compared to landline expenses!
Conclusion
Hosted VoIP for marketing agencies gives serious entrepreneurs tangible advantages that landline users will never enjoy. And any marketer serious about taking their operation to the next level has to have VoIP phones at their disposal. Contact the Votacall team today to see how we can make a difference for your agency or firm. Also, make sure to download our free eBook to get a fuller picture of the returns you can expect with a VoIP system.