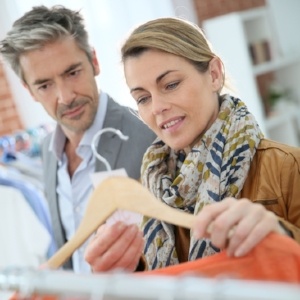 Nearly every business can benefit from adding a Hosted VoIP system; however, retailers in particular can use VoIP technology to their advantage. VoIP phones provide the flexibility and the quality service that a retail location of any size can use to improve their company. A VoIP phone can also enhance the way a retailer conducts business by improving customer experience, and allowing employees seamless access to important metrics and features. And to expand on that thought, here are five ways retail locations are taking advantage of VoIP phones:
Saving Time, Saving Money
First and foremost, VoIP phones will save you the headache of a lengthy and complicated installation process. VoIP phones are a breeze to set up, and you won't waste a minute trying to figure out how they work. Furthermore, VoIP phones are extremely cost-efficient; and even though they boast more features than traditional landline options, they won't end up hurting your bottom line because of it. Instead, you'll be able to save money and focus on reinvesting it back into your store!
Integrate with Your POS
With a VoIP phone, you can keep up to date on your inventory and supplies just by integrating it with your POS. Also, your POS will then have access to a host of cutting-edge features, in addition to top-of-the line security. Your employees will love what your POS can do for them, and you'll never have to deal with technical issues during a rush again.
Keeping Things Local
If your retail store expands to new locations, or if you've already got stores in multiple cities, VoIP phones will keep you connected to every new store. And in addition to the seamless service you'll receive from a VoIP system, you'll also be able to use a local phone number at every site –– so you can ditch the 1-800 numbers forever.
Skip the Hardware
If your business doesn't take in many calls, but you still want to have a telephone presence, you may be wondering how VoIP phones can work for you. The answer: softphones. Instead of installing any hardware, set up a VoIP softphone and take the calls right at your computer. It's an elegant solution to a common problem.
Use the Stats to Your Advantage
With a hosted VoIP phone, you'll be able to access the metrics behind every call that comes to your store. So you'll be able to identify high-traffic times, and better understand your customers and their needs. Spending some time to study the numbers can prove extremely beneficial to your business in the long run –– and with VoIP phones, you can make it happen!
Learn More
VoIP phones are a great fit for retailers of all sizes, and if you want to learn more about how they can help your business go to the next level, contact the Votacall team today! We have experience in a wide range of industries, and understand the unique challenges and opportunities that retail locations face. And for more information, download our free eBook today and separate the fact from fiction about Hosted VoIP phone systems.