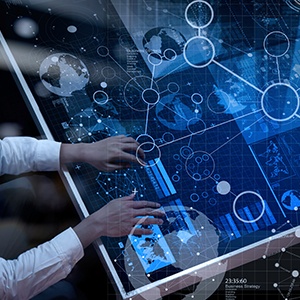 While the advantages and benefits of a business VoIP system are firmly established and widely known, the fact remains that – just like with any other B2B purchase – not all providers are created equal.
All to often, some providers act as adversaries rather than your ally and can leave you questioning your investment right out of the gate.
To steer you in the right direction and help you make a choice that you'll celebrate rather than regret, here is what to look for in a business VoIP provider:
5 Habits of Successful Business VoIP Providers
1. Investment Protection
Your business VoIP provider must clearly demonstrate that they will protect your investment by performing all upgrades and maintenance at no additional cost. If they try and confuse you with various service charges and fees, then take them off your shortlist ASAP.
2. Scalability
Your business horizon may -- and almost certainly will – change in the months and years ahead; sometimes as per plan, and other times as a result of an unforeseen obstacle or, better yet, a profitable opportunity. Your business VoIP provider must be able to support your scalability in either direction, by allowing you to add or remove users and features easily, quickly and (in the case of adding users) very cost-effectively.
2. Enhanced Mobility
Your business VoIP provider must leverage a best-in-class solution that delivers tools that drive efficient, effective communication and anywhere mobility between all of your in-house and remote workers, as well as your customers, clients, partners and other stakeholders.
3. Total Solution Control
Your business VoIP provider must empower you with the ability to make changes to your system – at both the user and administrative level – via a simple, secure web-based interface. If every time you want to change system settings or access features or alter call flow you're forced to call your provider or schedule an appointment, then it's a red flag and you should look elsewhere.
4. Apps & Innovation
VoIP phone system technology is far superior to landline systems, which use copper wire (which were "new" in the 19th century!). Your business VoIP provider should empower you with apps and ongoing innovations to help you get the most out of this leading-edge technology.
5. Multiple Levels of Redundancy
Last but certainly not least, your business VoIP provider should offer you not just one, but multiple levels of redundancy to ensure business continuity in the event of severe weather – or even natural disaster.
Adding it All Up
At Votacall, we proudly lead the way in offering all of the above through our flagship offering: the Votacall Business Class Hosted VoIP solution (Votacall VBX). This feature-rich hosted voice over IP (VoIP) platform delivers reliability, enhanced mobility, scalability, ultimate redundancy, true investment protection, and the lowest total cost of ownership (TCO) in the industry.
Contact us today and take advantage of your free, no obligation consultation.