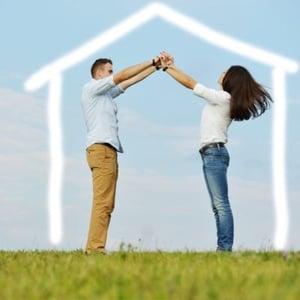 VoIP phone systems work best for professionals in industries who need reliable phone service: who work closely with customers and team members alike, and who benefit massively from seamless communication options. Given those parameters, it's no wonder that so many professionals across industries love VoIP phones. Real estate agents are no different. Indeed, installing a VoIP system for real estate agencies can provide your team with a myriad of benefits they'd otherwise miss out on. Here's why VoIP technology is so essential to success in real estate:
Work Flexibility
Real estate agents are on-the-go all the time. Whether they're showing off a house to potential buyers, networking with other professionals, or scoping out new possibilities, they tend to log many hours outside of the office. As such, the remote connectivity VoIP phones provide ensures that real estate agents always have access to the intel they need. You'll never have to worry about getting in touch with your boss or a team member ever again with a Hosted VoIP system. What's more, when you download the VoIP app, you can gain access to a number of essential features on your smartphone. While other phone systems will hamper your ability to work remotely, VoIP phones were designed to help you clear this exact hurdle.
Dependable Client Connections
No professional in any field can succeed without first building up meaningful relationships with clients and contacts in their industry. And when it comes to real estate, every good agent understands that a huge part of their job is establishing a sound rapport with their clients. VoIP technology lets you stay in touch with your clients, any time, anywhere. First, VoIP phones boast excellent sound quality to eliminate any conversational confusion. In addition, VoIP's voicemail-to-email feature makes certain that you'll never miss another important phone call from a client. Furthermore, when you integrate your VoIP system with your CRM, you can gain a deeper understanding of your clients by analyzing key metrics and reviewing recorded phone calls. In brief, VoIP phones put you closer to your clients than ever before.
Total Reliability
A VoIP phone system is all about assurance. Need to make a long-distance phone call? VoIP has you covered –– free of additional charge. Having trouble accessing a feature or reaching a coworker? VoIP technical support is ready 24/7 to assist you with any IT issue you may have. Heck, VoIP phones are so resilient they keep working during power outages when other landline alternatives would go down. The point is, whatever you need from your phone service –– VoIP can deliver the goods.
The Bottom Line
VoIP phones are a great asset for any real estate agent who wants a communication service that's reliable, comprehensive, and data-centric. Plus, VoIP systems offer cost-efficient solutions to many businesses. So you can upgrade your tech –– and save cash at the same time! Contact the Votacall team to get started with superior phone technology today. Plus, for more information on finding the right VoIP vendor for your needs, download our free eBook here: