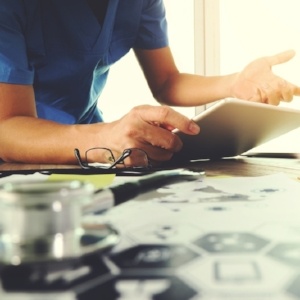 HIPPA — which is an acronym for the Health Insurance Portability and Accountability Act — was in legislated in 1996, and governs key aspects and protocols related to how patient records must be created, secured, shared, archived, accessed and destroyed. At the same time (and relatively less well-known outside of the healthcare space), HIPAA is designed to help control administrative and operational costs, and make it easier for patients to obtain and maintain health insurance.
As expected, HIPAA has evolved considerably over the last two decades, and several changes have been made by regulators, as well as imposed by the courts through various rulings and opinions. However, the fundamental obligation for healthcare organizations — and individuals/businesses working for, with or on behalf of healthcare organizations — to safeguard patient records remains paramount. In fact, given the fact that today's cyber criminals can inflict an extreme amount of lasting financial data by breaching ePHI (electronic patient health information), the importance and influence of HIPAA compliance s greater than ever.
With this being said, healthcare organizations must continue to make HIPAA compliance a top priority that governs not just what they do and how they do it, but the investments they make in advanced telecommunications systems. Considering this, here are five key questions that decision-makers must ask when choosing a HIPPA compliant VoIP phone system:
Are the VoIP phones used with the system automatically authenticated with a certificate, which ensures that each phone — and therefore end user — is associated with a unique user ID?
Does the VoIP phone system support end-to-end data encryption?
Are there access controls in place to govern VoIP phone system usage? (For example, system administrators have greater access than other users, etc.).
Are logs automatically created and organized, and is an audit trail created to monitor each end user's activity?
Does the VoIP Solutions Provider have experience serving the needs of healthcare organizations, and can (for example) provide guidance around best practices for recording calls?
If the answer is "yes" to each question above, then healthcare organizations can be assured that they are on the right track. However, if there are any "no's", then it is more than a red flag: it is a deal breaker.
Learn More
At Votacall, we are proud to be the trusted VoIP system provider for healthcare organizations across the country. We understand that HIPAA compliance is mandatory, and our experts lean forward before, during and after deployment to ensure that our healthcare clients are protecting their patient data — and safeguarding their reputations.
To learn more, contact the Votacall team today. Your consultation with us is free. For more information on how to pick the right partner for your hosted VoIP phone system, download our FREE eBook: