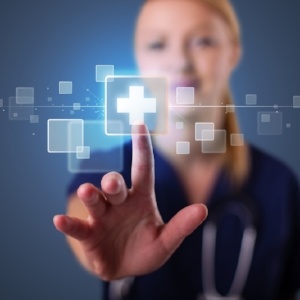 While businesses in all sectors are under pressure to "do more with less," this challenge is even more pressing — and harder to achieve — in the healthcare industry, where the need to be efficient and lean must be carefully balanced against the obligation to provide quality care, and achieve compliance on everything from EHR management and reporting, to privacy and security.
In light of this, it is not surprising why a growing number of clinics, hospitals and health networks are making the switch from a conventional landline telecommunications system, to an innovative and measurably more cost-effective hosted VoIP system. Here are the 5 key cost-saving benefits that they are enjoying:
1. No CapEx Costs
With hosted VoIP, there is no expensive on-site PBX system to purchase, install, configure and maintain. At most, organizations will need to upgrade their bandwidth (to accommodate the additional load), purchase managed routers (so their VoIP Solutions Provider can monitor and maintain the system remotely), and purchase certified VoIP phones (if this is not required or desired, organizations can use PC "softphones" and/or use smartphones).
2. Eliminates Long Distance Costs
There are no long distance costs with a hosted VoIP phone system, regardless of when calls are made, where they're directed, or where they originate. In addition, calls to numbers within the same network are free, which means they don't get allocated against an organization's monthly allotment.
3. Eliminates Technical Support Costs
With an on-site phone system, organizations must either support the system with in-house personnel, or they must purchase a costly third-party service agreement. However, with a hosted VoIP phone system all support — including handling end user inquires and concerns — is handled by the VoIP Solutions Provider at no additional cost.
4. Seamless Scalability
Adding numbers or extensions on a hosted VoIP system can be done in minutes, and is remarkably cost-effective because there are no copper wires to dig, or on-site PBX systems to re-configure.
5. Reduced Travel Expenses
One of the most beneficial features of a hosted VoIP phone system is built-in web conferencing, which allows staff to connect with colleagues, patient and peers "face to face" — but without having to leave their office (including a home office or remote office). Considering that travel expenses can easily run into the 5 or even 6-figures for larger organizations, the cost savings alone can be enormous — and not just initially, but every year.
Learn More
To learn more about how a hosted VoIP system can help your organization save thousands of dollars annually — while enhancing your capacity to improve operations, communications, compliance and quality assurance — contact the Votacall team today. Your consultation with us is free.
For more information on hosted VoIP phone system partners and how to choose the right one, download our FREE eBook: