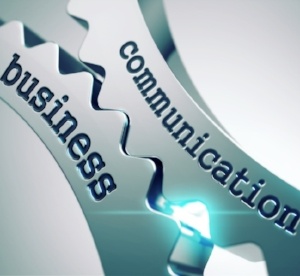 One of the most frustrating aspects of a conventional landline phone system is that it puts control firmly in the hands of phone companies where it doesn't belong, instead of putting control firmly in the hands of businesses where it does. Fortunately, that's where a hosted VoIP phone system enters the picture and makes a transformative difference. Here are the 4 key reasons why:
1. Seamless Scaling

Instead of submitting a ticket and waiting days or weeks for a technician to add or remove a phone line, a VoIP phone system enables seamless scaling in either direction. Businesses that want to add lines can do so via self-serve through a secure web dashboard in a matter of seconds. Removing lines (due to consolidating operations or offices, staff reassignment or termination, etc.) is just as simple and fast.
2. Total Mobility
With conventional landline phone deployments, employees can only use phones that are physically connected to the system. However, with a VoIP phone system, employees can access the system from their smartphone via a simple mobile app. Not only does this give them flexibility and freedom, but it gives executives much more control over who is using the system.
3. Business Continuity
While control over communications is important at all times, it is vital during events such as a power outage, severe weather or natural disaster — because keeping the lines of communication open and continuing to serve customers is not an option; especially for small businesses that must demonstrate that they have the same customer-facing capacity as large enterprises. A VoIP phone system uses a cloud-based infrastructure and mobile apps to remain operational, even as landline-based phone systems in the same area are offline and cannot even get a dial tone.
4. Advanced Metrics
A VoIP phone system enables businesses to capture advanced calling metrics to optimize usage, such as average call wait time, maximum call wait time within a specified date range, identifying the busiest time of day, drilling down into specific employee/agent productivity, and so on. All of this translates into much greater control over communication, and a shorter path to larger ROI.
Learn More
To learn more about how a hosted VoIP phone system gives your business more control over communications — and ultimately helps you do much more with less — contact the Votacall team today. Your consultation with us is free.
Also, be sure to download our FREE eBook debunking the 6 myths of hosted VoIP phone systems: