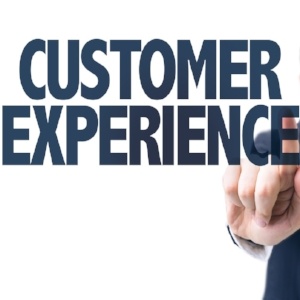 On today's highly competitive business landscape, delivering an impressive customer experience is not just important: it is essential. Indeed, research by Walker Information found that by the year 2020, customer experience will surpass traditional heavyweights price and product as THE most important brand differentiator.
As such, businesses in all sectors need to find smarter ways to improve customer experience in a way that is financially sustainable and flexibly scalable. And that is exactly where integrating Salesforce and VoIP enters the picture and makes a transformative difference.
Below, we highlight the 3 key reasons why integrating Salesforce and VoIP improves customer experience:
1. Enhance Customer Interaction
By integrating Salesforce with VoIP, incoming customer calls are automatically associated with full historical contact records, and instantly displayed on-screen. Instead of starting the conversation from scratch, reps and agents can immediately target each caller's specific needs and situation (e.g. "I see that you called last week to inquire about possibly upgrading your system, and that you spoke with a member of our technical support team. Would you like me to connect you to the specialist that you spoke with?").
2. Increase Response Times
It may not seem like a significant time investment, but in busy organizations and call centers, every second that agents and reps spend time on administrative or clerical tasks is time they cannot spend serving clients. By integrating Salesforce with VoIP, your team can use the built-in click-to-call feature to rapidly connect with customers. At the same time, this feature eliminates dialing errors, and calls originating from a mobile app display your business's main phone number – not the individual employee's personal phone number.
3. Automatic Call Logging
Customers loathe being put on hold or waiting on-the-line while agents and reps update their records. And they are even less forgiving when they have to repeat themselves, as they see it as a sign of indifference or incompetence. By integrating Salesforce with VoIP, call details are automatically populated into the Salesforce customer record (e.g. call time/day, duration, originating number, etc.). As such, agents and reps can focus on each caller vs. risk offending or infuriating them.
Learn More
To learn more about taking your Salesforce implementation to the next level by integrating it with a cost-effective, scalable, flexible and mobile hosted VoIP phone system, contact the Votacall team today. Our VoIP solution along with our custom designed mobile app will help your organization improve customer experience, and make the BEST impression on every call!
For more information on the truth behind common myths about hosted VoIP phone systems, download our FREE eBook: