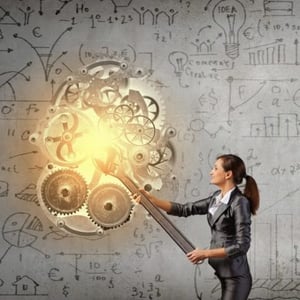 It's no wonder business owners hate dealing with technical failures. After all, investing in new technology is supposed to reduce time spent troubleshooting issues, not increase it. PBX systems, fortunately, don't typically require much upkeep after the initial investment. However, no system is 100% bulletproof, and sometimes issues do occur over time. With that in mind, today we're going to review a few PBX maintenance best practices and provide five troubleshooting tips that should clear up any confusion at your office:
Fixing a Dead Dial Tone
If your dial tone has gone dead at your workplace you may be understandably concerned about your phone system. As luck would have it though, restoring a PBX system from a dead dial tone is often as simple as replacing the power supply or phone cable. Of course, always make sure no cables have accidentally become disconnected before you go shopping for new accessories.
Bandwidth Issues
Since PBX and VoIP systems operate digitally, having an inadequate internet connection can derail phone calls and create phone-call quality issues like "latency." (In layman's terms, latency is an echoing sound caused by lack of bandwidth –– essentially your internet isn't moving fast enough to keep up with the call.) Sometimes business owners may have to switch to a business-class internet connection to eliminate lagging. On the other hand, many times you can clear up phone-quality problems by prioritizing VoIP phone calls within your Managed Router.
Scrambled Audio and "Jitters"
The best way to deal with this particular conundrum is to utilize jitter buffers in conjunction with your PBX system. As always, check your router first and ensure that it hasn't been compromised.
Unwanted Busy Signals

We don't need to elaborate how important it is for companies to provide easy and accessible communications channels for their customers. As such, broken busy signals that turn away callers from your business can be extremely detrimental. If you've noticed busy signals on your company's lines, the problem is probably linked to your system's wiring. You can try removing the splitters and testing the connection again, but if that doesn't work you may have to replace the wiring of your system. Should that fail too, total system replacement is the final option.
Incorrect Call Placement
Calls not going to the right employee? This actually isn't a difficult fix. Instead, all you have to do is reconfigure your internal set up. You can realign your internal network quite simply and from there, plug and play at your convenience!
Final Thoughts
We hope these hints prove beneficial and that you can use them to address any issues you and your team may be currently encountering. Keep in mind also to always test your system in multiple ways before shelling out for new equipment. Occasionally, phone quality on a single call can be affected by outside sources and isn't indicative of a wider problem.
Lastly, you should never hesitate to reach out to your provider should your PBX or VoIP system fail to meet expectations. Yes, PBX and VoIP technology is very reliable, but even the best tech upgrades require maintenance every once in a while. That's why Votacall makes customer service a priority above all else; it's why we offer 24/7 support and will work with your team to find solutions ASAP. Contact us here and see the Votacall difference for yourself. Plus, for more information about what separates us from other VoIP providers, check out our free eBook below: