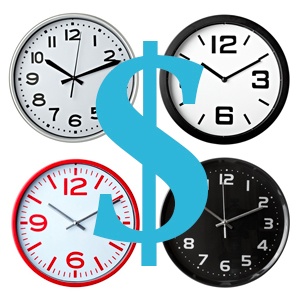 With winter coming fast, it's time for companies to start thinking about how they're going to keep their lines of communication open during unexpected outages.
It's really easy to overlook the importance of a disaster recovery plan until it's too late. When you're running a business, your day-to-day is hectic enough – who has time to worry about something that only might happen, right?
The truth is that if your phones go down due to a storm, power outage, or even human error, your business has to face the cost of downtime and is put at risk.
Don't take my word for it – we did some research and found key stats that show what the true cost of downtime is for businesses and turned our findings into a handy infographic that you can find at the bottom of this post. Here are some key takeaways before you check it out:
Lost Business
This one is pretty straightforward. If your business uses online communication or phone interactions for sales, downtime can contribute to a direct loss in sales since your reps aren't available to address customers. Even if you're not actively selling, chances are you have potential customers calling in to get quotes, ask questions, and see if you can help them out. Every time you miss those calls, you're missing out on business. Think about it – if you have a need and call a business whose phones are down, are you going to wait for them to get back up and running or just call another company that can help you today?
Lost Time, Money & Manpower
You need time, money and manpower to recover from downtime. You have to find out what's causing the problem, figure out how to fix it, then get everything working again. When you have to reallocate your current resources or add additional resources to handle a disaster, your business is affected as a whole. Lost time means lost productivity, which carries over even once your company is back online. No matter how long downtime lasts, your employees have to play catch up and scramble to get back to customers or complete projects on time once you're back online. And if all that isn't bad enough, repairing expensive hardware isn't cheap (especially if you're using a traditional phone system), which only compounds problems when you're dealing with the rest of the costs of downtime.
Lost Reputation with Customers
Customers expect to be able to reach your business, period. If you experience a long disruption in communication, your reputation takes a hit and your customers will likely look elsewhere for your services. This doesn't always happen right away, either. Paying customers have long memories, which means that if a more appealing or less expensive competitor comes knocking, they'll probably remember the time they couldn't reach your business for a couple of days.
Here's that infographic with some more detailed stats: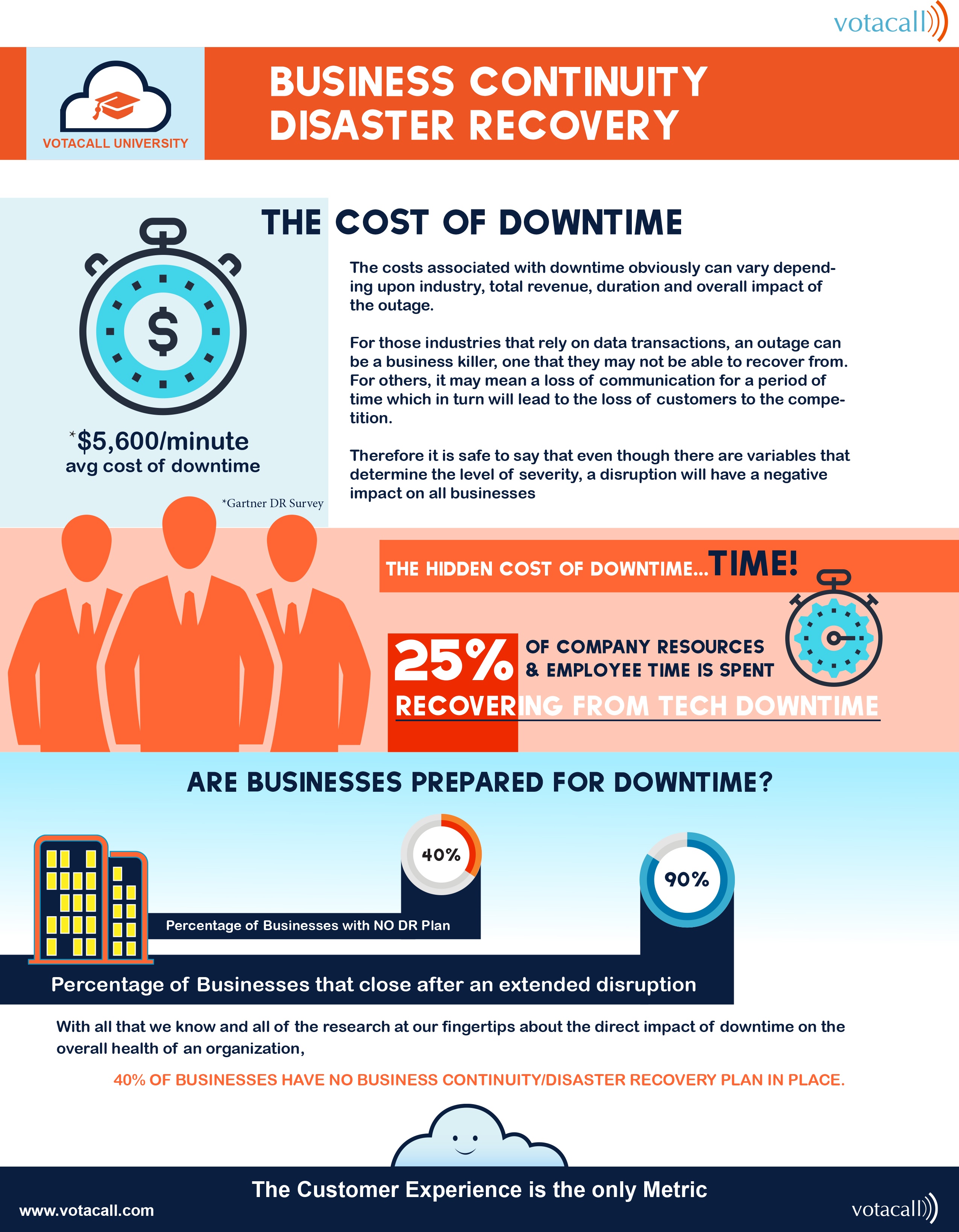 There you have it. Next time it seems like too much of a hassle to plan for unexpected interruptions, remember that the real cost of downtime is much bigger pain to deal with.