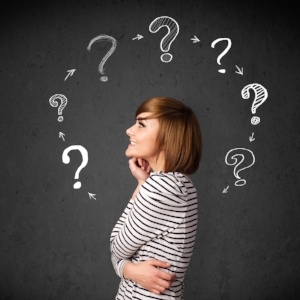 Organizations of all sizes have upgraded from a conventional landline phone system, to an advanced and "future-proof" VoIP system — and their only regret is that they didn't switch sooner (which as far as business-related complaints go, isn't all that bad!).
To help you get the facts you need — and steer clear of misunderstanding and myths — here are answers to 5 common questions about VoIP business phones:
Question: Is switching to VoIP business phones expensive?
Answer: Not at all. In fact, the most compelling aspect of hosted VoIP business phone systems is that there are no expensive capital expenses (CapEx) to cover, nor are there any ongoing maintenance fees or technical support costs (provided that the implemented is hosted and supported by a proven VoIP Solutions Provider). At most, some businesses will need or want to:
Upgrade their internet bandwidth speed, which is done through their existing ISP.
Purchase a managed router, which enables off-site system monitoring and management.
Purchase IP phones to use with the system — although businesses can also use free computer-to-computer "softphones," smartphone apps, and even conventional analog phones with a digital-to-analog converter device.
As for how much it costs to switch to VoIP business phones: this depends on the unique details of each implementation (e.g. how many end users, usage requirements, etc.). Generally however, it's common for most businesses to save 30-50% vs. conventional landline phone systems. What's more, this savings is every year — not just the first year.
Question: Is it complicated and time consuming to implement VoIP business phones?
Answer: No — on the contrary, it is fast and easy, and typically takes a matter of hours (and can be scheduled for after-hours and/or in stages, so there is no disruption to employees or customers).
In addition, using the advanced system features — like video calling, voicemail-to-email, direct-inward-dial and many others — is easy and intuitive, and most users are readily familiar with the ins and outs after an initial orientation session (which is typically led by experts from the VoIP Solutions Provider).
Question: Our IT team is already struggling to keep up with support requests. Will switching to VoIP business phones add to their burden?
Answer: Not even slightly! This is because if you choose a hosted implementation, all hardware and software is located off-site, and all system technical support is handled by VoIP experts. Your in-house IT team will be free to focus on other priorities and tasks.
Question: How reliable are VoIP business phones?
Answer: If you choose to partner with an experienced and proven VoIP Solutions Provider, then you can be assured of 99.99% guaranteed uptime — which is actually higher than conventional landline phone systems.
This is because VoIP phone systems run on a geographically dispersed cloud infrastructure. As a result, in the event of a local power outage caused by inclement weather, natural disaster, or any other event or emergency, the system automatically switches to another part of the state, country or world where power is unaffected. At the same time, businesses can easily forward calls to other locations and smartphones, and then cancel the forwarding when the power issue has been resolved. Incoming callers will not experience any disruption, and will have no idea that their call is being forwarded.
Conversely, businesses with conventional landline phone systems will often not even get a dial tone during a local power outage — including short but frequent brown-outs — and must wait until power is restored before they can make or receive calls.
Question: We want to learn more about VoIP business phones. What is the smartest and safest next step?
Answer: The best way forward is to schedule a live, guided demo with the Votacall team. We'll take you on a tour of our award-winning VoIP business phone solution, and answer your specific questions about licensing, implementation, options, features, end user support, security, reliability, and so on. And because our demos are delivered virtually over the web, we can schedule it at a time that suits you and your team.
We can also schedule more than one demo if you wish, such as one for your executive team, one for your IT/InfoSec staff, one for your managers, and so on. This way, each group can ask critical, targeted questions that are relevant to their domain and scope (e.g. executives can learn about investment protection, IT/InfoSec can learn more about security features, managers can learn more about productivity tools for their staff, etc.).
To schedule your free guided demo (or demos), contact us today.