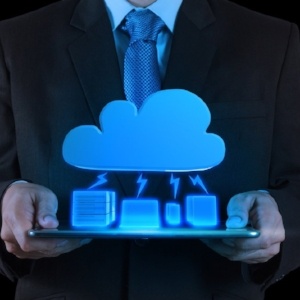 Within the communications industry, there are a number of terms that insiders throw around casually that can confuse the uninitiated. Indeed, it can sometimes prove tricky deciphering what certain phone providers are even talking about. That's especially true given the amount of shorthand lingo that's developed in the work space. With that in mind, we're here to tackle one of the most commonly asked questions regarding VoIP services. Namely: what's the difference between cloud based solutions and hosted solutions? It may be a minor distinction, but the better you understand the intricacies of modern communications technology, the better you'll be able to make informed decisions when your company's ready to upgrade.
Hosted Solutions
In the classic sense of the word, hosted services have been around almost as long as telecommunications services. And as a result, the original format of hosted services is rather simple. Indeed, in the most basic scenario, a company pays a communications business a certain amount of money to access certain services provided from a physical (hosted) server. This then enables the company to use VoIP phones and access some VoIP features remotely. Remember: a bare-bones hosted service is really a thing of the past. And almost every current hosted service contains some element of cloud-based service as well. One benefit a hosted service provides is the possibility of customization. So for larger companies that have lots of specific files or systems that employees need to access remotely, a hosted service with cloud-based solutions is generally a solid option. However, strictly hosted services need to be managed by the company that uses them.
Cloud Based Solutions
Cloud based solutions are a more recent development in the telecommunications game. In short, cloud based services connect employees to important files, numbers, and programs through the internet, and not through a server located in a physical place. However, as noted above, many hosted services employ cloud-based solutions in their tactics as well now. That's because it's become so essential for businesses to utilize cloud computing in connecting their employees to clients and other team members from great distances.
So What's it all Mean?
If you're still a little confused about the minute distinctions between cloud based and hosted solutions, it's understandable. Especially given the blurred lines between the two options. However, if there's only one thing you need to take away from this post it's this: whether you elect for a strictly hosted solution, a strictly cloud-based plan, or a combination of the two, the best way to manage your service is to leave it to the pros. Rather than struggling to determine where to allocate resources and which plan is best for you on a month-to-month basis, you can choose a managed VoIP solution instead. So all of the costs, challenges, and the impetus to innovate won't be your problem anymore; instead, you'll be able to reap the benefits of your new VoIP system or cloud-based PBX and skip all of the drama.
The Bottom Line
Virtually every business can benefit from a managed hosted VoIP or cloud based phone system. And if you think it's time for your company to get in on the action, then contact the Votacall team today. Whether your company's big or small, and whether you're looking for a top-of-the line solution, or just looking to address a few small issues, we can help get you where you need to go. Plus, for more information on some frequently misunderstood elements of Hosted VoIP systems, downlaod our free eBook here: