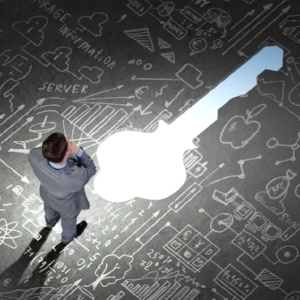 When it comes to adding new systems, businesses cannot rely on guestimates or gut feels — because unlike consumers, the risk they face isn't (yet another!) item that ends up in the basement, garage or attic. Rather, erroneous purchases adversely impact the bottom line. And if there are enough of these in a short period of time, the consequences could be catastrophic. Indeed, the history of business is riddled with horror stories starring good companies that, unfortunately, implemented the wrong systems at the wrong time — and often, for the wrong reasons as well.
In light of this critical insight, you may be analyzing if your business should switch to a VoIP phone system. Here are the 5 key reasons why hundreds of thousands of businesses across the country have already made that choice, and are continuing to reap rewards. In fact, the only regret they typically have is that they didn't make the switch sooner!
1. Substantial, Ongoing Cost Savings
While profitable and loyal customers are obviously essential, it's axiomatic that capital is the lifeblood of a business, and determines if the future will be friendly or frightening. VoIP phone systems are fundamentally designed to help businesses save substantially on telecommunications costs each year, so they have more financial muscle and flexibility.
Businesses can expect to save at least 30 percent vs. a conventional landline phone system, but saving 50 percent or even more is certainly possible. Plus, scaling up is as simple — and as cost-effective — as purchasing affordable licenses, which can be done online in a matter of minutes. There are no wires to install, cable to lay, or technicians to visit on-site.
2. Built-in Advanced Features
VoIP phone systems deliver a range of built-in advanced features that help businesses "do more with less" — which is important for all organizations, but especially small and mid-sized firms that must compete for engagement and loyalty with big enterprises.
Some of the most important and beneficial advanced features include: video calling (which can dramatically reduce travel costs), voicemail-to-email (which increases responsiveness and customer experience), direct-inward-dial (each employee can have their own distinct phone number), instant messaging, real-time status information (so that users can see if their colleagues are available), auto-attendant (a virtual receptionist that picks-up calls on the first ring), and the list goes on.
3. Business Continuity
Continuity is a top-of-mind concern, because businesses cannot "go off the grid" during a local power outage that knocks out access to the local phone company. This is a non-issue with VoIP, since it uses a geographically dispersed cloud infrastructure to achieve a remarkable 99.99% uptime standard.
4. Total Mobility
With a conventional landline phone system, facilitating system connectivity to remote workers is tedious, and typically involves a confusing maze of forwarding rules. On the other side of the spectrum, VoIP is built for total mobility. Users can make and receive calls through any internet-connected computer or laptop, via a Wifi-enabled IP phone, or through a smartphone (either corporate-supplied or BYOD).
5. Intuitive Ease-of-Use
In our technology-driven world, it's common to overlook that, ultimately, it doesn't matter how advanced or feature-rich a system is: if it's too confusing and complex to use, then it won't be enthusiastically adopted and fully utilized. The good news is that VoIP phone systems are refreshingly intuitive and easy-to-use. Within minutes of orientation, all users — including those who are typically resistant to new technology systems — will be happily making video calls, sending and receiving instant messages, customizing their personal greeting, and saying: "wow, this new system is amazing!"
The Bottom Line
While VoIP phone systems are exciting — because they offer and enable so much vs. a conventional landline system — the reason that businesses choose them is pragmatic and down to earth: they are smart, strategic investments that continuously enable "doing more with less." And that age-old formula for success never changes!
Learn More
To learn more, contact the Votacall team today and book your live, guided demo. Your consultation with us is free, and you can be assured it will be informative and rewarding.
For more information on the truth about hosted VoIP phone systems, download our FREE eBook: