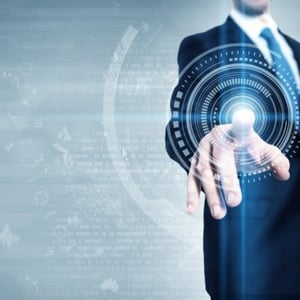 Quality of Service (QoS) is something that all VoIP vendors should prioritize. Yet, some businesses may struggle with receiving calls made through a VoIP system and have to face the consequences of inferior QoS. What's more, QoS issues tend to arise when businesses face more traffic than they're accustomed to –– i.e. the least opportune moments to experience problems with a phone system! Fortunately, by using contextual intelligence in conjunction with a reliable VoIP provider, you can improve VoIP QoS in your workplace. Here's how:
Identifying QoS Issues
Poor QoS is the cause of a number of different VoIP issues. In many instances though, the main reason why a VoIP system would begin to malfunction is due to an inadequate internet connection. Since VoIP phones rely on the internet to work properly, any disruption in internet service or data connection will negatively affect the QoS. To that point, when a business receives a large amount of phone calls through a public network, the bandwidth can suffer as a result. Unfortunately, that in turn can contribute to any of the following issues:
Latency

Jitter

Packet Loss

Echo

Dropped Calls
Prioritizing VoIP Calls
All VoIP systems depend on the internet. As such, the type of internet connection that a given company uses can have an impact on overall VoIP performance and QoS. Public connections, then, are susceptible to QoS issues without certain mechanisms in place to prevent dropped or altered calls. In almost every scenario, a private network is preferable for business VoIP. Furthermore, business owners can change their own bandwidth settings to prioritize VoIP activity. Sometimes, VoIP services are one of the first areas affected by slow bandwidth. By adjusting those settings on a personal network, though, managers can ensure steady phone performance during high-traffic periods.
IT Support
The truth is a tech upgrade is only as good as the company supporting it. Yes, VoIP systems provide a myriad of benefits that analog landline alternatives simply can't match. However, there is a disparity in the kind of assistance that VoIP vendors themselves offer. When something goes wrong with a VoIP system, tech support should work to 1) identify the issue and 2) come up with a solution –– even if the system itself isn't to blame. Ideally, a VoIP customer support team should strive to go above and beyond and treat their clients' problems as their own.
Final Thoughts
At Votacall, contextual intelligence underlines everything we do and every service we dispense. Our goal is to create real-world solutions that produce tangible results for our clients, and we're willing to go the extra mile to prove it. So don't wait another moment –– contact the Votacall team today! We know how valuable a company's telecommunications system is to its success, which is why our support team is available to help you 24/7. Plus, make sure to check out our free eBook to see how to find the perfect VoIP vendor for your situation: