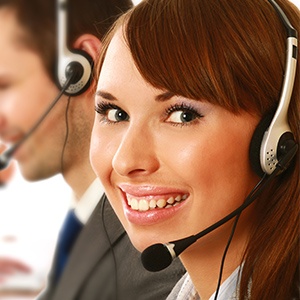 Whether they are selling professional services to engineers, scientific instruments to laboratories, IT hardware to enterprises, or anything else, one thing unifies all sales professionals in every sector, field and industry: THEY LOVE TOOLS.
Indeed, while other professionals stranded on a desert island would want basic staples like food, water and a radio, sales professionals would feel safe and secure with their beloved tools. (OK, this is an exaggeration, but you get the idea!)
However, there is one tool in particular that some businesses -- simply through lack of awareness, and no other reason -- are not (yet) empowering their sales team with: business VoIP.
Below, we highlight the 5 key reasons why fixing this oversight is smart, simple, surprisingly cost-effective and definitely success-oriented:
1. CRM Integration: Business VoIP integrates with CRM systems (such as Salesforce) to capture real-time calling data, enhance customer experience, support closed-loop analytics, and improve both efficiency and management.
2. Mobile Reps: Business VoIP is ideal for sales professionals who spend time on the road. Instead of getting voicemail, customers and other important callers are automatically transferred to a sales professional's smartphone.

3. Voicemail to Email and/or Text: Sales professionals know that time is of the essence. In fact, research by InsideSales.com found that 35-50 percent of sales go to the vendor or service provider who responds first. Business VoIP lets sales professionals pick up voicemails on-the-go by listening to an audio recording (voicemail-to-email) or reading a transcript (voicemail-to-text). Instead of waiting until the end of the day or the next business day to get back to a prospect or customer, sales professionals can act fast, and increase their chances of closing the deal.
4. Web Conferencing: Trying to schedule in-person meetings with prospects and customers can be a logistical hassle, and also a costly effort if out-of-town travel is required. Business VoIP features built-in web conferencing capabilities that enable "face time" when meeting in-person is not possible, financially feasible or necessary.
5. Desktop Softphones: As mentioned above, business VoIP equips sales professionals to receive or make calls on their smartphone. However, there may be situations where this is not desirable (i.e. device battery may be low). In such cases, sales professionals can simply launch a softphone on their desktop. This is also ideal for sales professionals who work out of a home office (partly, mostly or wholly), and for those who are traveling and using desktops with high speed internet in business centers at hotels, conferences, airports and so on.
Learn More
To learn more about why your sales teams needs business VoIP, and why it will be on their "desert island" must-have list of treasured tools, contact the Votacall team today. Your consultation with us is free.
For more information on hosted VoIP and the truth behind common myths, download our FREE eBook: