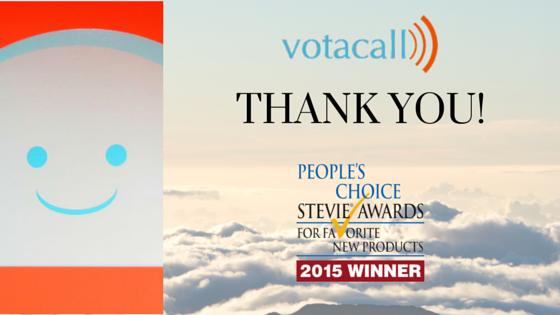 To our Customers, Partners, Friends and Followers, we thank you for your undying loyalty, support and for making Votacall and our VoIP Monitoring and Management tool, Votacall Viper...
A 2015 People's Choice Award Winner!
Without question, we have the best Customers in the world who push us to be better on a daily basis.
Our Mission is to deliver a VoIP communications experience unmatched in the industry. The customer voting turnout that lead to this award was simply awesome and is proof that we are on the right track.
For info on Votacall Viper - The VoIP Monitoring, Management & Customer Experience Tool
read our
New to Votacall?
Welcome, the more the merrier!
See if Votacall is a company you would like to get to know better...
Take a peak at our VoIP Buyers Guide

Thank you for your support!
Team Votacall